News
Jan 2022 | BBI Media
Happy 2022!
Thank you for another great year! Wishing all our clients and colleagues a happy & healthy New Year ahead!
See some of our past BBI projects. Please visit our Portfolio page for details
What were we up to 10-years ago? Here's a snapshot >>>
Dec 2012 | BBI Media
Vancouver, Canada
Research trip for upcoming NHK broadcast.
Nov 2012 | BBI Media
The NEW BBI Media site is now live
Hope you like the new site!
Summer 2012 | BBI Media Projects
Walter Lewin / MIT / NHK
Lecture series with MIT Physics Professor, Walter Lewin. Eight episodes for broadcast on NHK Japanese Television.
Spring 2012 | BBI Media Projects
"Ultimate Choice" Series / NHK TV
Harvard Philosophy Professor Michael Sandel host year-long series for broadcast on NHK Japan. Simultaneous broadcast between Tokyo, Shanghai, New York and Boston.
Online Education & Web-Based Training

(This area will soon include more information about developing your own courses.)

Since 1997, BBI has been assisting clients with the development of Online Education programs - pioneering aspects of course delivery and online management that continue to expand along with today's technologies. We provide consulting services focused on the development and management of web-based training programs to continuing education schools, colleges and businesses - ranging from short self-paced instructional courses to certificate and degree programs. If you have an idea for a course you'd like to offer, let's discuss your goals and how we can help.
C.MI / Meditation Instructor Certification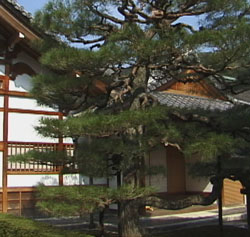 The C.MI Meditation Instructor Certification program offers a highly interactive and effective way of deepening your personal practice & learning how to teach meditation to others. Provided and Certified by UHT - and a Member Program of the International Association of Meditation Instructors (IAMI).
The C.MI Online campus system and course management provided by BBI.
C.MI™ Advanced / Meditation Instructor Certification
The C.MI™ Advanced Meditation Instructor Certification program offers expanded study and practice opportunities for past C.MI graduates. The course is maintained on the new MeditationInstructor.Org campus system. Course is available to C.MI Graduates only. Course management provided by BBI.
C.MI™ Advanced Certificate Program
MethodMeditation™ Web-Based Meditation Community
The MethodMeditation™ Membership Program is scheduled to launch in the Fall of 2022 - and will provide a dynamic web-based experience for beginning to more advanced practitioners. Each month, members will receive new specialized audio and/or video resources - along with a variety of training and practice materials. Web-based membership system and multi-media production managed by BBI.
(This area is currently under revision - and will soon include a more complete listing of our online program line-up.)
Our Services
Film / TV / Media Production
Creative Project Development
Specialized Audio Transcription
Audio Production
Web Business Consulting
Online Training Program Development