News
Jan 2018 | BBI Media
Happy 2018!
Thank you for another great year! Wishing all our clients and colleagues a happy & healthy New Year ahead!
News Items (those related to projects) have been relocated to our Portfolio page. Please visit our Portfolio page for details
Dec 2012 | BBI Media
Vancouver, Canada
Research trip for upcoming NHK broadcast.
Nov 2012 | BBI Media
The NEW BBI Media site is now live
Hope you like the new site!
Summer 2012 | BBI Media Projects
Walter Lewin / MIT / NHK
Lecture series with MIT Physics Professor, Walter Lewin. Eight episodes for broadcast on NHK Japanese Television.
Spring 2012 | BBI Media Projects
"Ultimate Choice" Series / NHK TV
Harvard Philosophy Professor Michael Sandel host year-long series for broadcast on NHK Japan. Simultaneous broadcast between Tokyo, Shanghai, New York and Boston.
Online Education & Web-Based Training

(This area will soon include more information about developing your own courses.)

Since 1997, BBI has been assisting clients with the development of Online Education programs - pioneering aspects of course delivery and online management that continue to expand along with today's technologies. We provide consulting services focused on the development and management of web-based training programs to continuing education schools, colleges and businesses - ranging from short self-paced instructional courses to certificate and degree programs. If you have an idea for a course you'd like to offer, let's discuss your goals and how we can help.
C.MI / Meditation Instructor Certification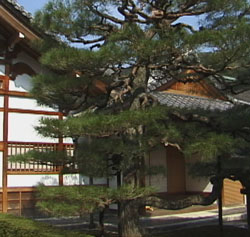 The C.MI Meditation Instructor Certification program offers a highly interactive and effective way of deepening your personal practice & learning how to teach meditation to others. Provided and Certified by UHT - and a Member Program of the International Association of Meditation Instructors (IAMI).
The C.MI Online campus system and course management provided by BBI.
Our Services
Film / TV / Media Production
Creative Project Development
Specialized Audio Transcription
Audio Production
Web Business Consulting
Online Training Program Development